© Copyright 2014 WoodLazySusan.Com All Rights Reserved


Finish Sealer Examples
These polyurethane finish sealer examples will protect your
lazy Susan and complement the finish to get the perfect
look you want! Protect your lazy Susan from water, food,
hands, and spills.
In our state of the art spray booth we apply 7 coatings of
finish sealer, with sanding between each application. It's
very beautiful, and very sealed! Choose between sanded
unfinished natural wood, matte, satin, semi-gloss, or high
gloss finish sealer. We offer

five options

so you can get
exactly what you want.
First: Sanded Unfinished Natural
For the "DYI" do it yourself person the sanded
unfinished natural wood option is perfect. You can
stain, paint, or just apply the sealer directly to the
natural wood yourself. All sanded unfinished lazy
Susan turntables are sanded with 60, 100, 220,
then 320 grit paper so when you receive your lazy
Susan so

there is no sanding necessary.
You can also choose sanded unfinished natural
wood with any finish sealer option!
Second: Matte Finish Sealer
Want to protect your lazy Susan but have a very natural
look, with no shine? Then matte finish sealer is your
choice!
Get the look of natural wood but never worry about spills
or stains. Protect the wood and allow for easy clean up.
Third: Satin Polyurethane Sealer
Do you want to seal and protect your lazy Susan and
have easy cleanup, and low maintenance? Then the satin
polyurethane finish sealer is the right choice. Use on
unfinished sanded, stain, or paint to seal the wood
without changing the look of the finish... much!
The satin finish has a very low shine, and does not show
finger smudges, water marks, rings, and is our

most
popular
finish sealer.
Fourth: Semi-Gloss
Polyurethane Sealer
The semi-gloss polyurethane sealer will

give you a
little shine
and shows nicely on darker finishes. It's not
too bright to blind you but does show off the surface
with it's shine.
Protect your lazy Susan and get

easy cleanup

with this
finish.
Fifth: Gloss Polyurethane Sealer
If you want to make it shine, then high gloss is the way to
go! The high gloss finish sealer looks great on any color,
light or dark. When you have a gloss polyurethane sealer
your lazy Susan will definitely stand out! Easy to clean and
beautiful to look at
the gloss is great for elegant style
Susan turntables.
Choose your favorite finish sealer on any style lazy Susan.
We appreciate your business!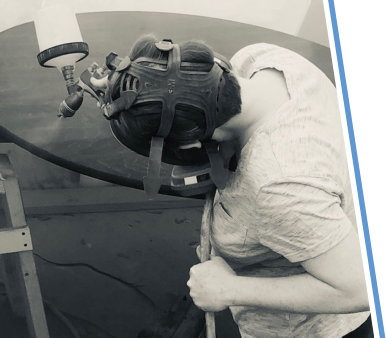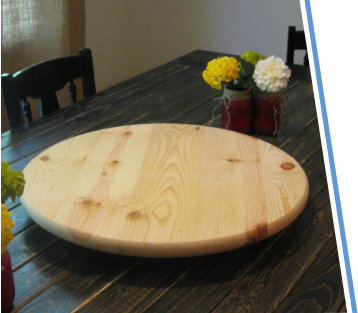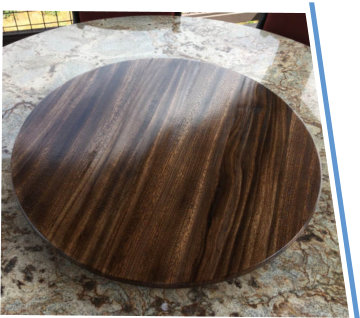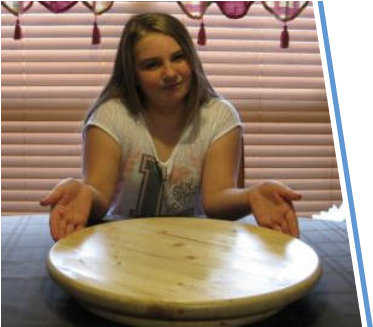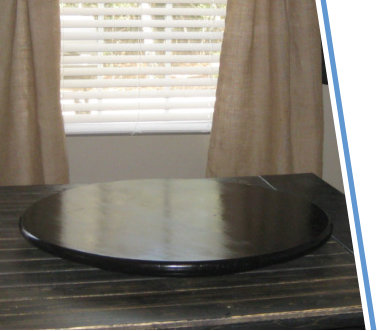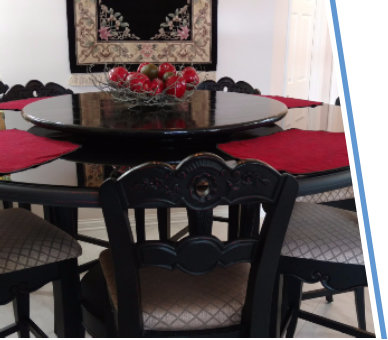 Your Wood Lazy Susan Source